19 Sep 18
"Guilty or Innocent" our event with a panel of international journalists from The New York Times and Der Spiegel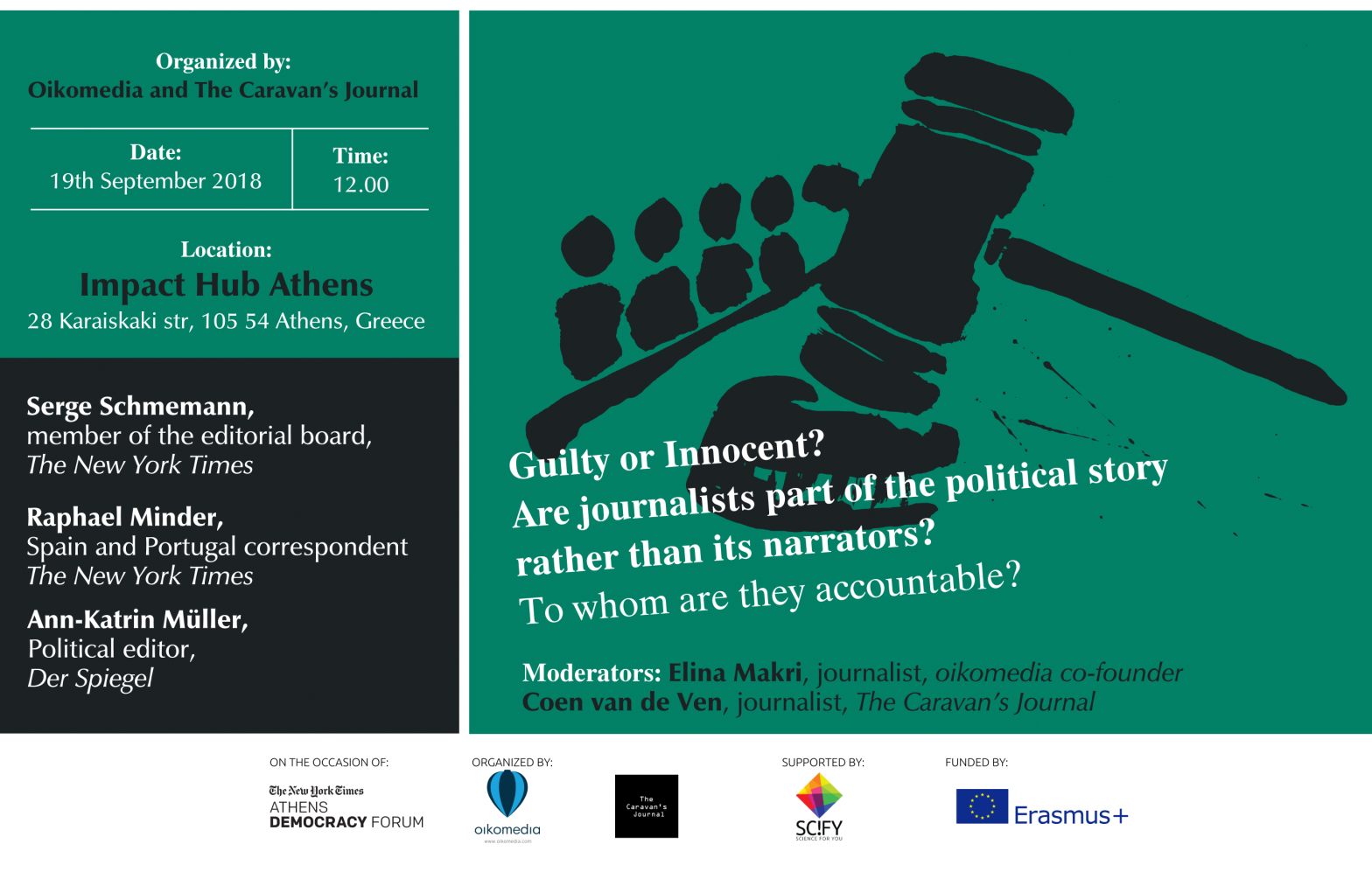 Oikomedia and The Caravan's Journal organized a mock trial:
"Guilty or Innocent? Are journalists part of the political story rather than its narrators? To whom are they accountable?"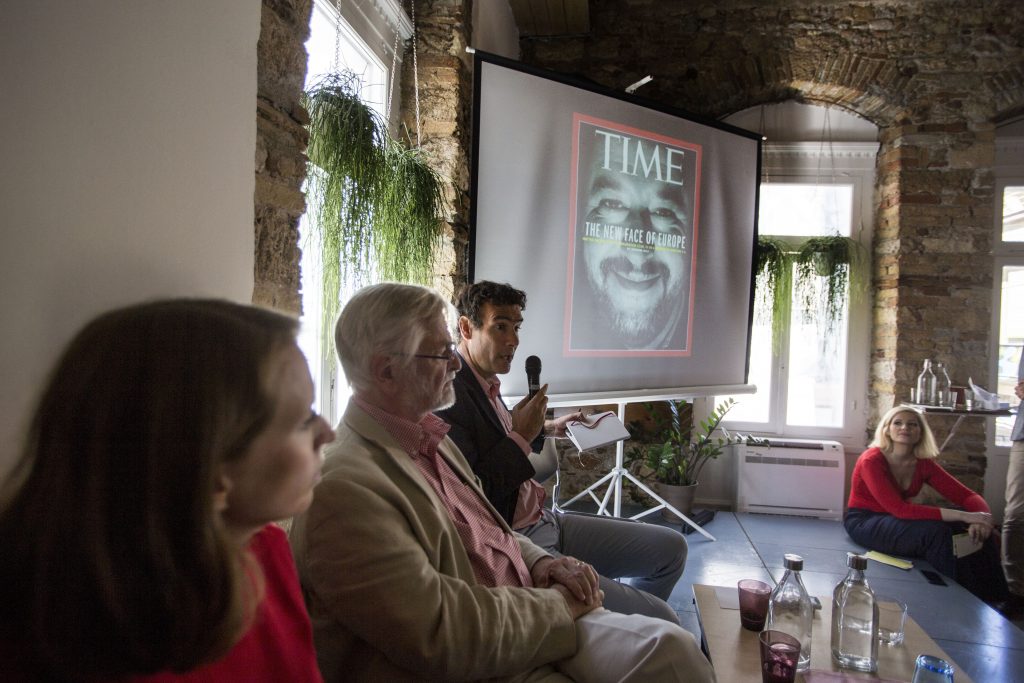 Speakers:
Raphael Minder , Spain and Portugal correspondent New York Times
Ann-Katrin Müller, Political editor, Der Spiegel
Moderators: Elina Makri, journalist & Coen van de Ven, journalist
Here is the full video of the event, recorded by Bodossaki foundation.
Back to: Cross-border projects